To be notified of upcoming print releases, subscribe to the newsletter
HERE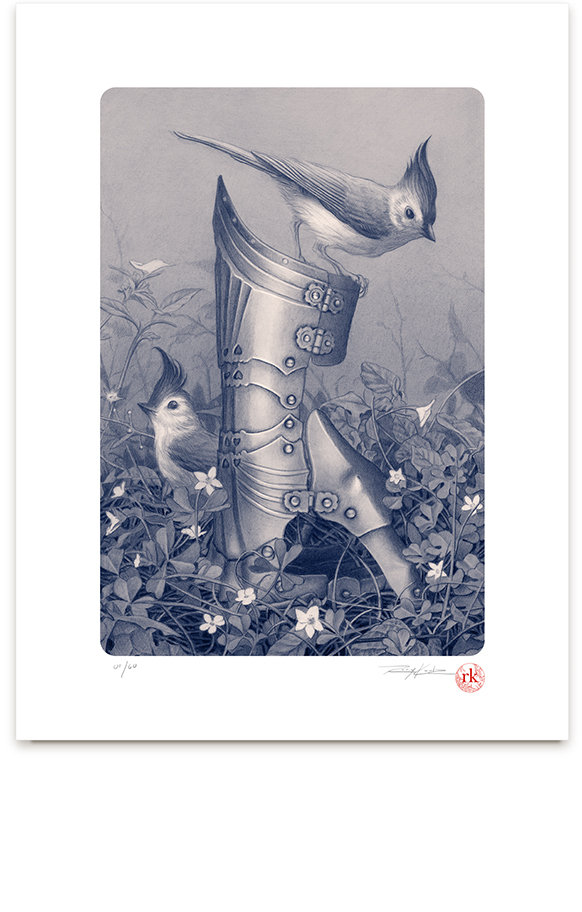 GAUNTLET I
Limited Edition
First featured in The Vacvvm's Silent Aviary II group show at the Mondo gaallery in Austin, TX this fall, this piece is now available as a limited edition print.
• 100% Cotton Fine Art Paper
• Printed with Archival Inks
• Aprox 9" x 12"
• Signed and numbered edition of 60
• $65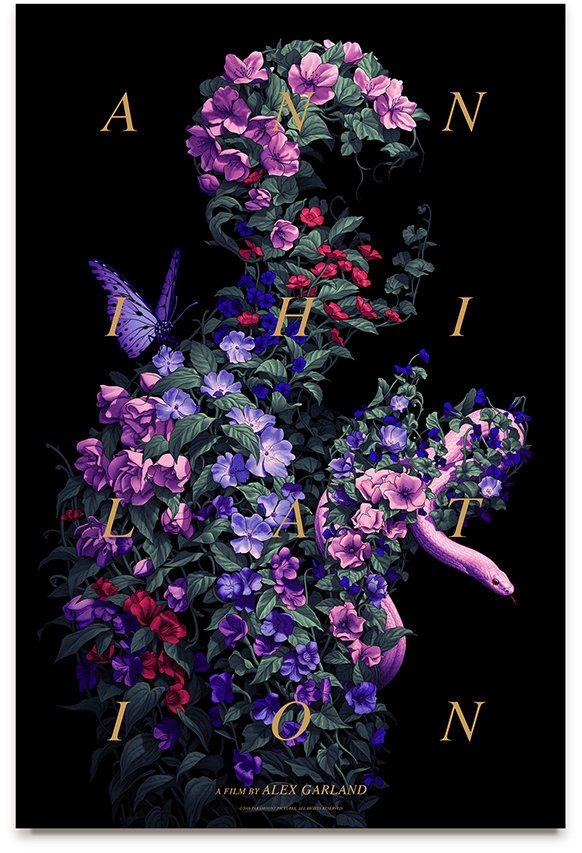 ANNIHILATION
Artist Proof – Regular Edition
This screenprint poster celebrating Alex Garland's newest sci fi masterpiece was produced as an exclusive
MONDO
release for San Diego Comic Con 2018. This artist proof is signed but not numbered.
• Metallic gold lettering
• Sold out edition of 325
• 24" x 36"
• Printed by D&L Screenprinting
• $TBD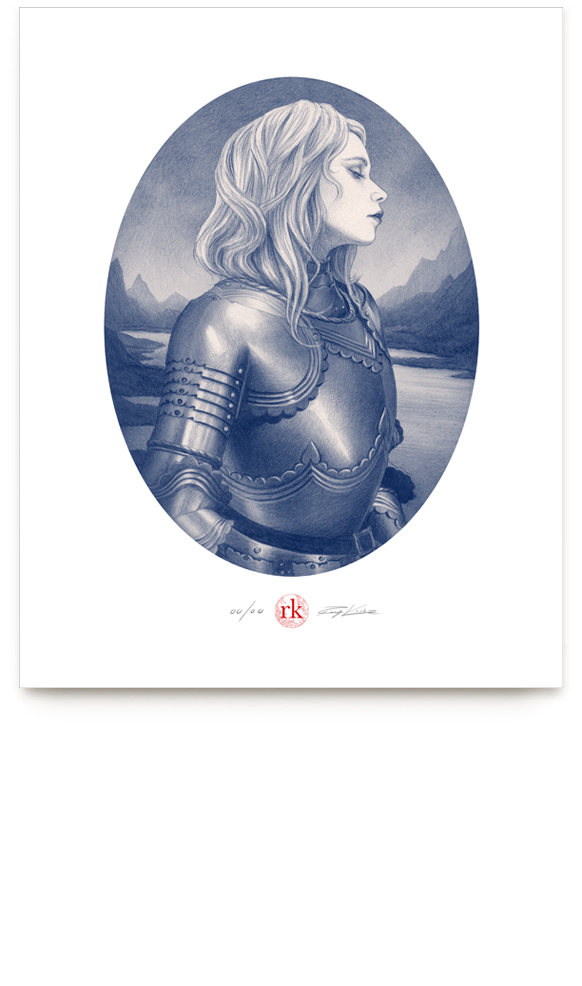 Amethyst
Fanpage Exclusive Timed Release Print
Amethyst is offered here as a facebook fanpage exclusive print today only, Friday March 30th, ending at Midnight (CST). After which, the edition will close and it will never be reprinted.
• Signed and numbered giclee print
• Produced on Hahnemuhle 100% cotton paper
• Printed with archival inks
• 8" x 10"
• $42
EDITION CLOSED
This is a Facebook Fanpage Only purchase page. Any orders made without an existing verified membership, will be cancelled and refunded. Thank you for understanding.