To be notified of upcoming print releases, subscribe to the newsletter
HERE



This is a Facebook Rory Kurtz Collector Group exclusive offering. Any order placed by non members will be cancelled and refunded. Thank you for understanding.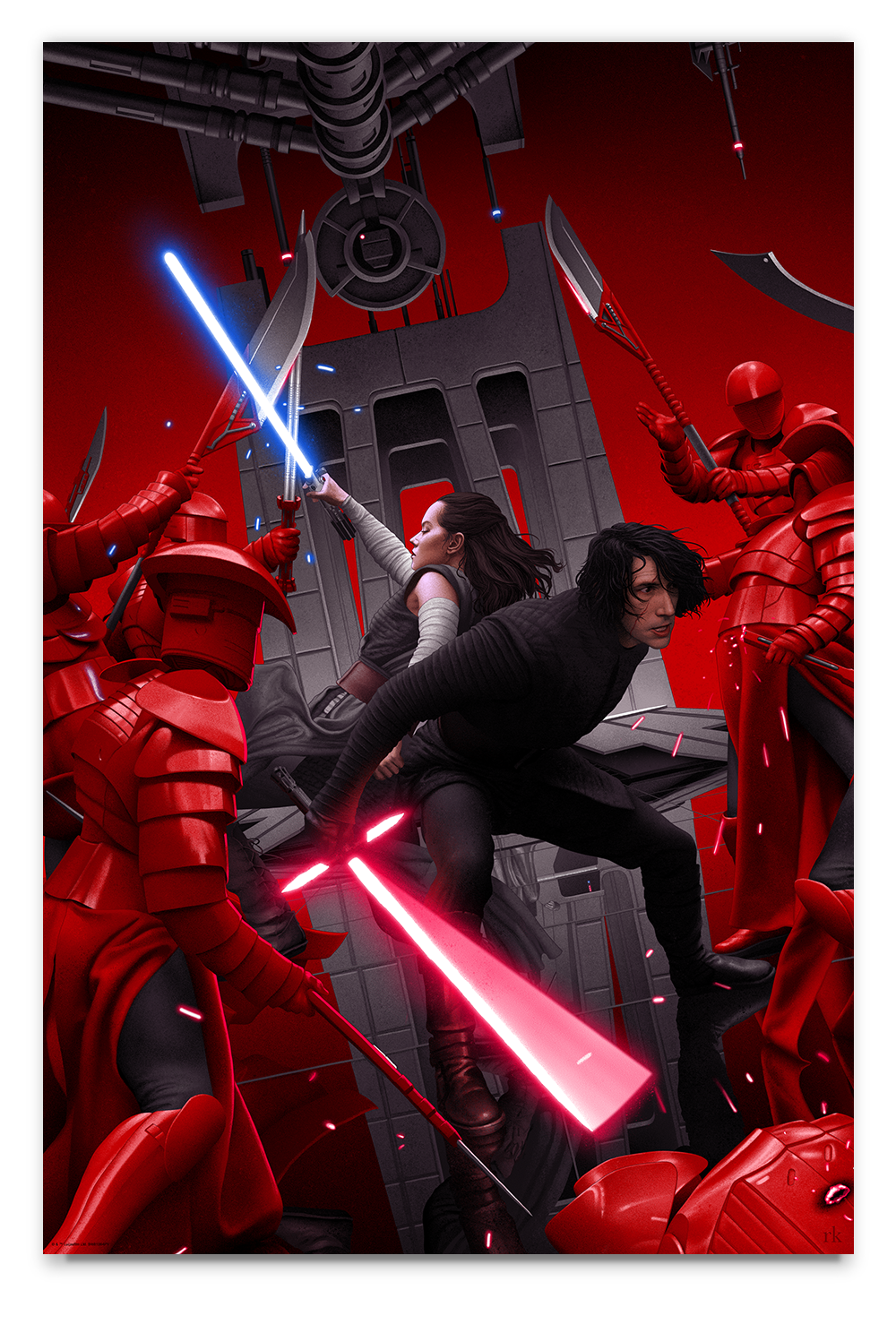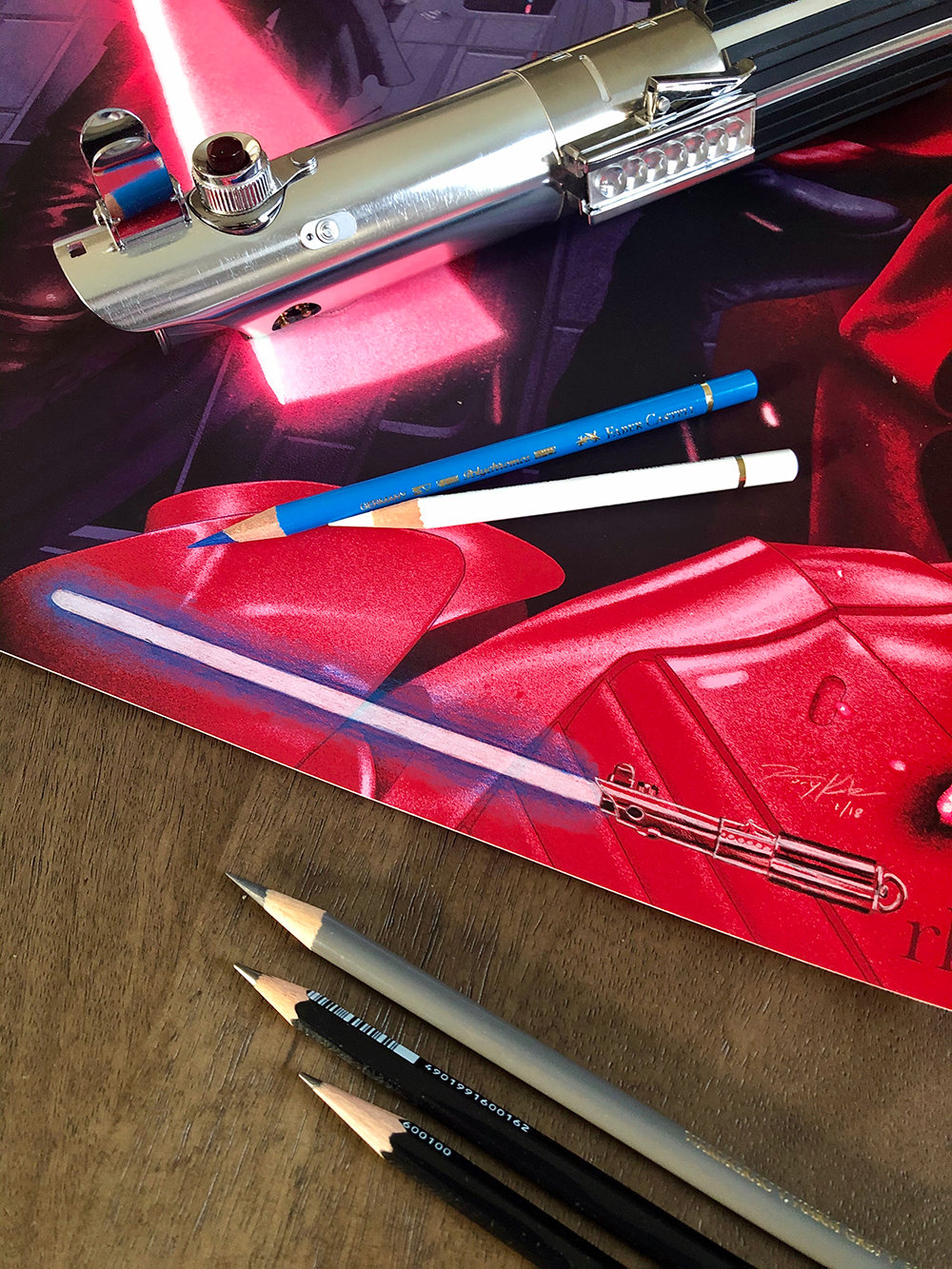 TRUE

ENEMY VARIANT
SABER EDITION
This screenprint poster celebrating Rian Johnson's Star Wars opus The Last Jedi was produced as an exclusive
MONDOCON 2019
release, with this special
GID
variant available only at the convention in Austin, TX. Not only does this variant include Glow In The Dark inks, but this small run of artist proofs have been hand embellished with a Rey's Lightsaber remarque by Rory Kurtz. This artist proof is signed and numbered. Ships in after Christmas.
• Variant art print version
• Printed by
DL
Screenprintg
• Sold out edition of 225
• Special glow in the dark inks
• Hand drawn lightsaber remarque embellishment by Rory Kurtz
• Special Saber edition of only 18, signed & numbered
• 24" x 36"
• $195
As remarques are done by hand, minor variations will occur.

Limit 1 per household.
*Actual lightsaber not included.
SOLD OUT