My Favorite Print Releases 2017
2017 was another remarkable year for print releases and a great time to be a collector, with something for every taste. And while there is an ever expanding sea of prints being released on a near daily basis now, a handful always seem to jump out of the endless onslaught and grab me by the eyeballs and scream "You want me you bloody bastard!! Stop at nothing to get me!!" And I oblige. I'm constantly inspired by the work of these talented artists, and grateful to call many of them friends. I've titled this a "favorites" list because frankly there is no "best" art, only what moves and speaks to a given individual. I encourage you, whoever you are, to search out your favorites too. Even better, go make some art yourself and join the party!
So without further ado and in no particular order…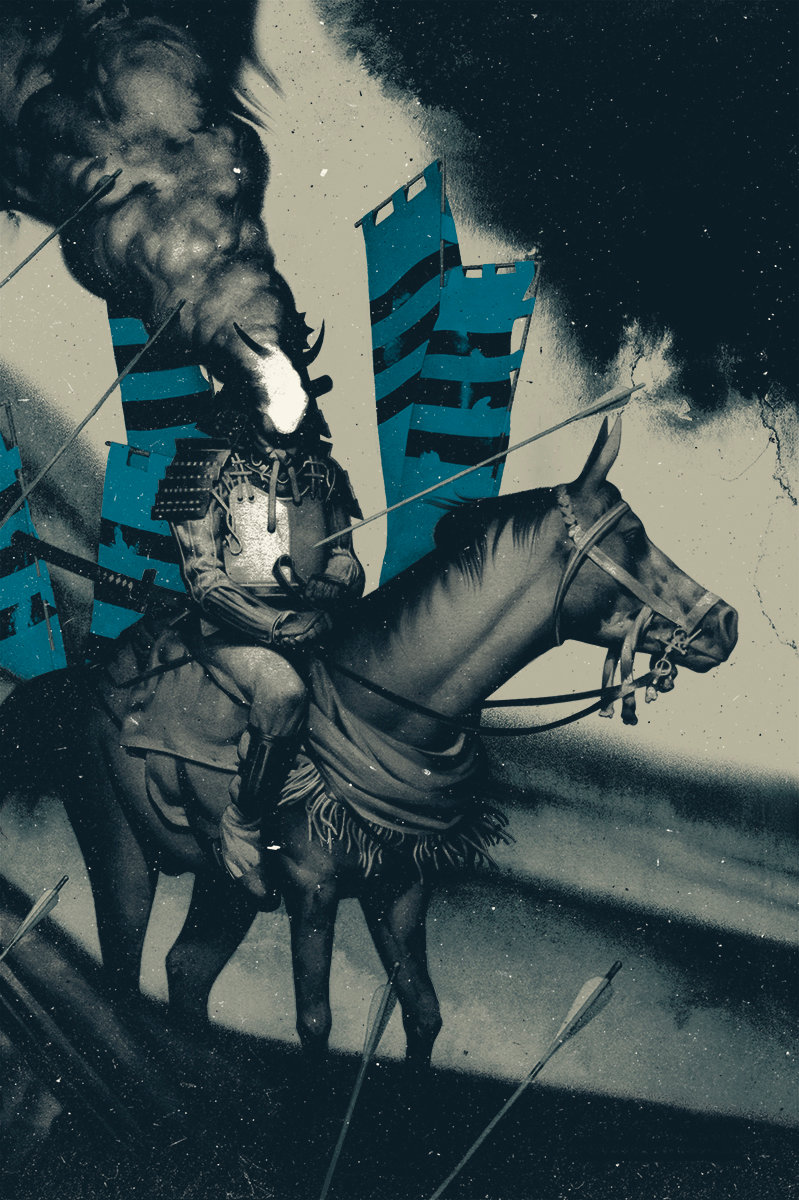 Saburo
by Joao Ruas
Joao is quite simply a modern master. This variant to his
RAN
screenprint, Released by Black Dragon Press, is powerfully hypnotizing. Yes, of course, he taps into the violence of Kurosawa's masterpiece, and imbues it with appropriate Shakespearean gravity. But also evident, and powerfully on display, is Joao's own internal landscape. His regular use of animal imagery and consistently murky light are applied to great effect here to give the piece a haunted howl from beyond the grave vibe. I chose the Saburo variant particularly because I felt the piece worked even better without any text or title, leaving the viewer to imagine their own context.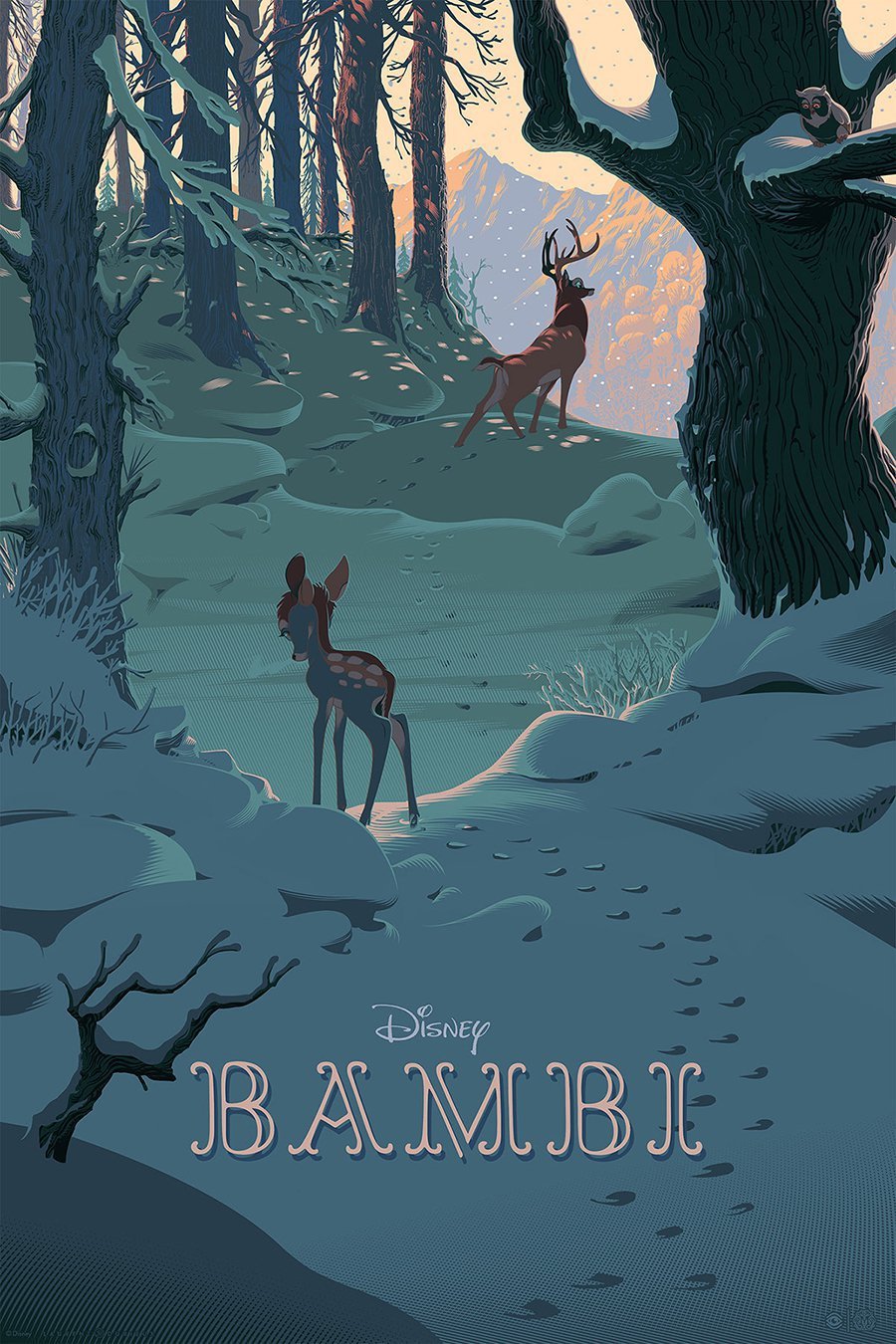 Bambi
by Laurent Durieux
In a year full of uncertainty in nearly every way, you can still always count on Laurent to drop something heartachingly beautiful. This screenprint, produced for Mondo's
NEVER GROW UP
: Disney Show meets that bar and then surpasses it. He takes Disney's classic, Bambi, and illustrates it to near operatic heights, laying out the protagonist's internal journey silently and poetically. The subtle colors, the play of shadow into light, and the seeming ease with which he moves your eye across the composition are all further evidence of his peerless skill as an artist.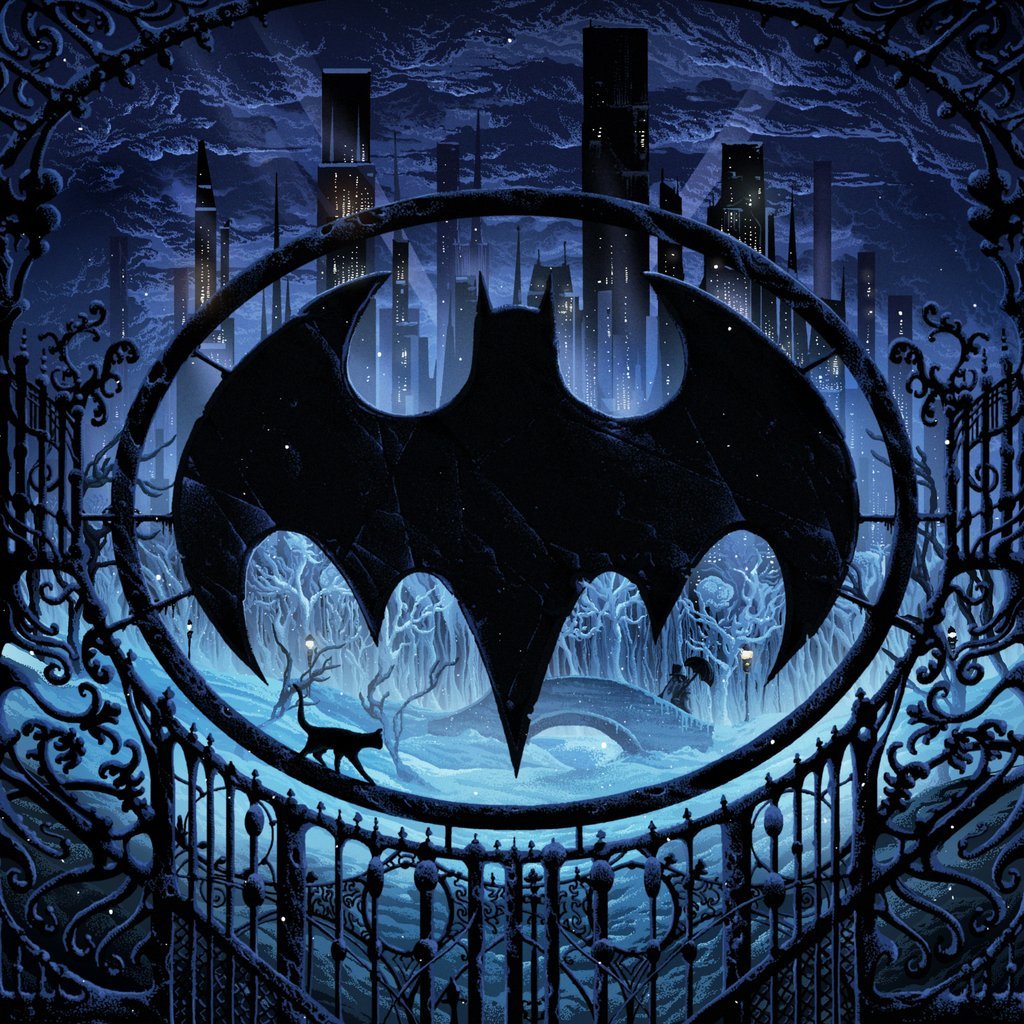 Batman Returns Original Score LP set
by Kilian Eng
Okay, so this clearly isn't a print release, per se. But hot damn if it isn't the most beautiful album art I've laid eyes on in a long while. And since it is art, and in fact printed (albeit on a record sleeve) it gets a spot on the list. Released by Mondo, this is one of the most cherished bits of art I brought home from MondoCon4 in Austin this year. Eng captures the gothically romantic chaos of Tim Burton's classic in panel after panel after panel of stunning imagery. He takes the art deco and subterranean atmospheres of the film's designs and pushes them to the edge with perfect effect. The art itself transports you to Gotham long before you even drop the needle on Elfman's manic score.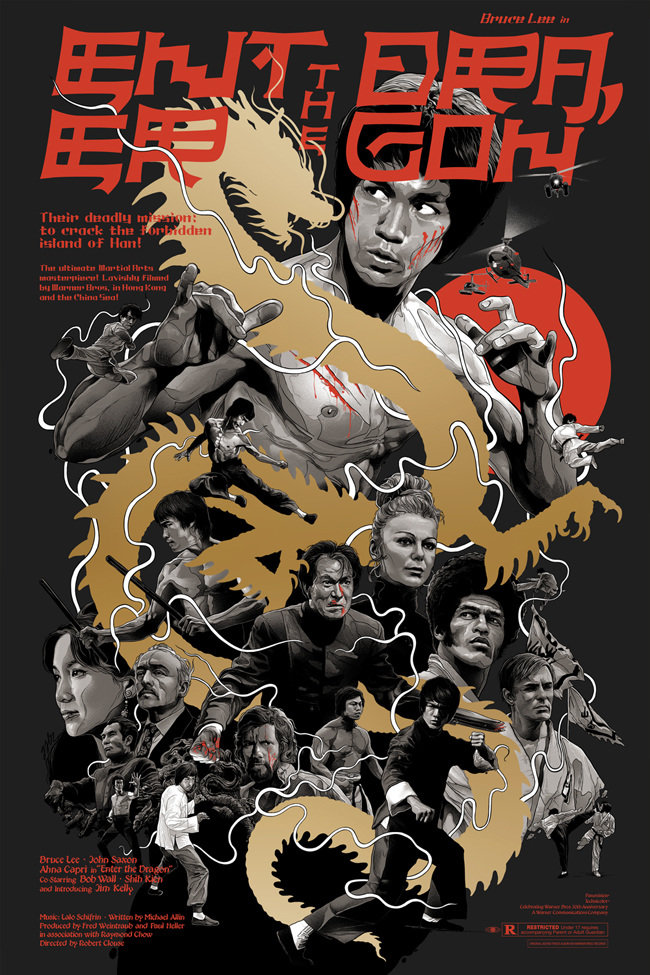 Enter The Dragon
by Gabz
Whether this variant poster was released in the last days of 2016 or the early days of 2017 is one of the hazy mysteries of this ultra private commission. What's clear however, is that polish artist Gabz came in and owned this art based on Bruce Lee's most recognizable film. Many many artists have tried to copy his ability to capture dozens of likenesses in a single poster, but none have accomplish it with such confident fluidity as he does. Did I mention it's printed on gold foil paper? This thing is bursting with all the action packed badassery of the film itself and is, I think, among the most impressive examples of Gabz's near endless abilities. I traded him a Graduate poster of mine to get a copy of this, and I still feel like I got the far better end of the deal.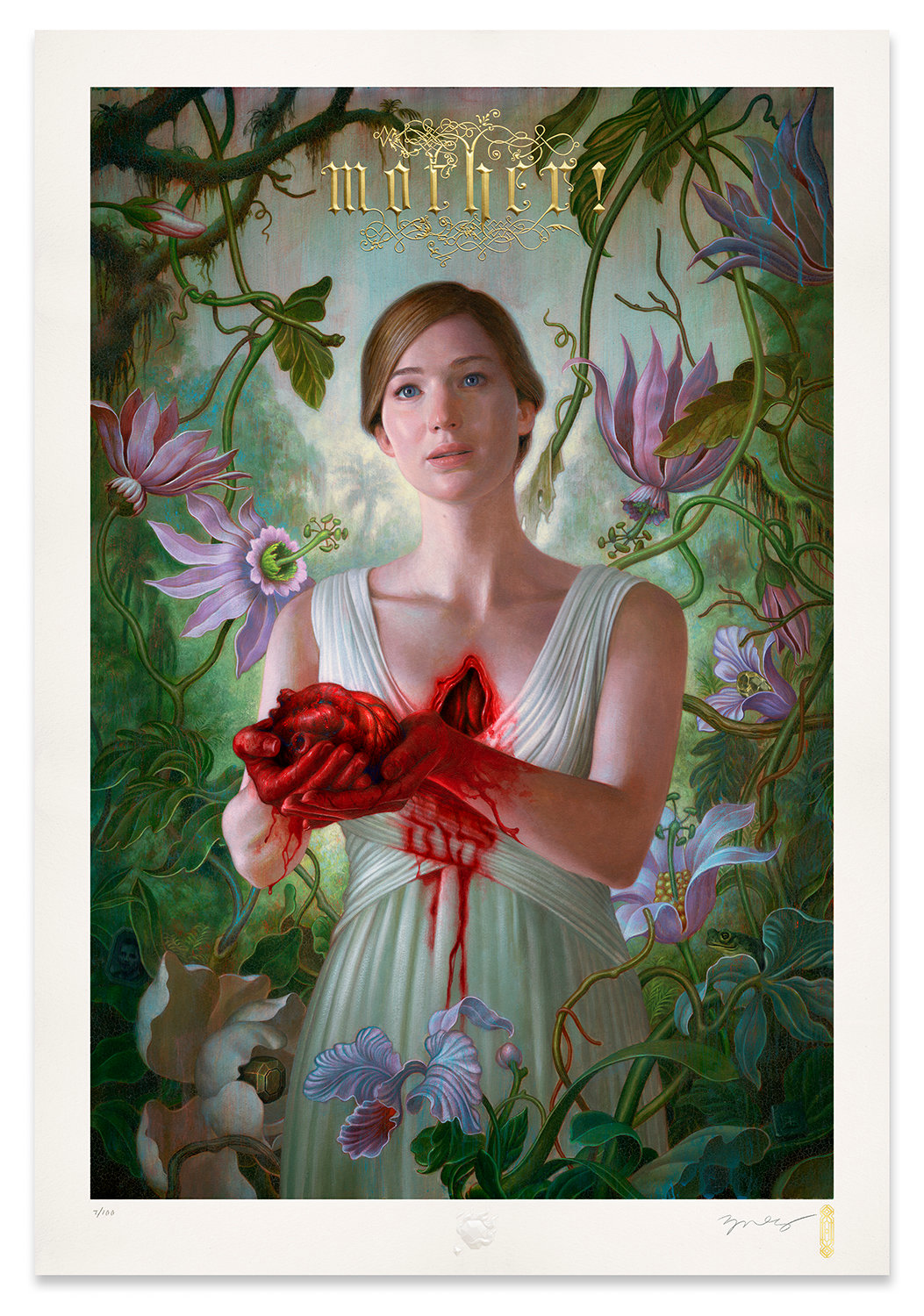 Mother
by James Jean
Admittedly, I haven't yet seen Darren Aronofsky's most recent foray into the surreal, but that doesn't stop me from saying that James Jean had the coolest official film poster of 2017. I mean c'mon, a beautifully rendered Jennifer Lawrence surrounded by a savage garden holding her very heart in her hands? How the hell does this even get approved by the studio? Because he's James Jean, that's why. The man continually pushes his own creative boundaries, is it any surprise that he does the same to the ideas of traditional film posters? I missed out on the limited drop for this one, and it will likely be a white whale of mine for some time. But that will just make hunting it down even more exciting.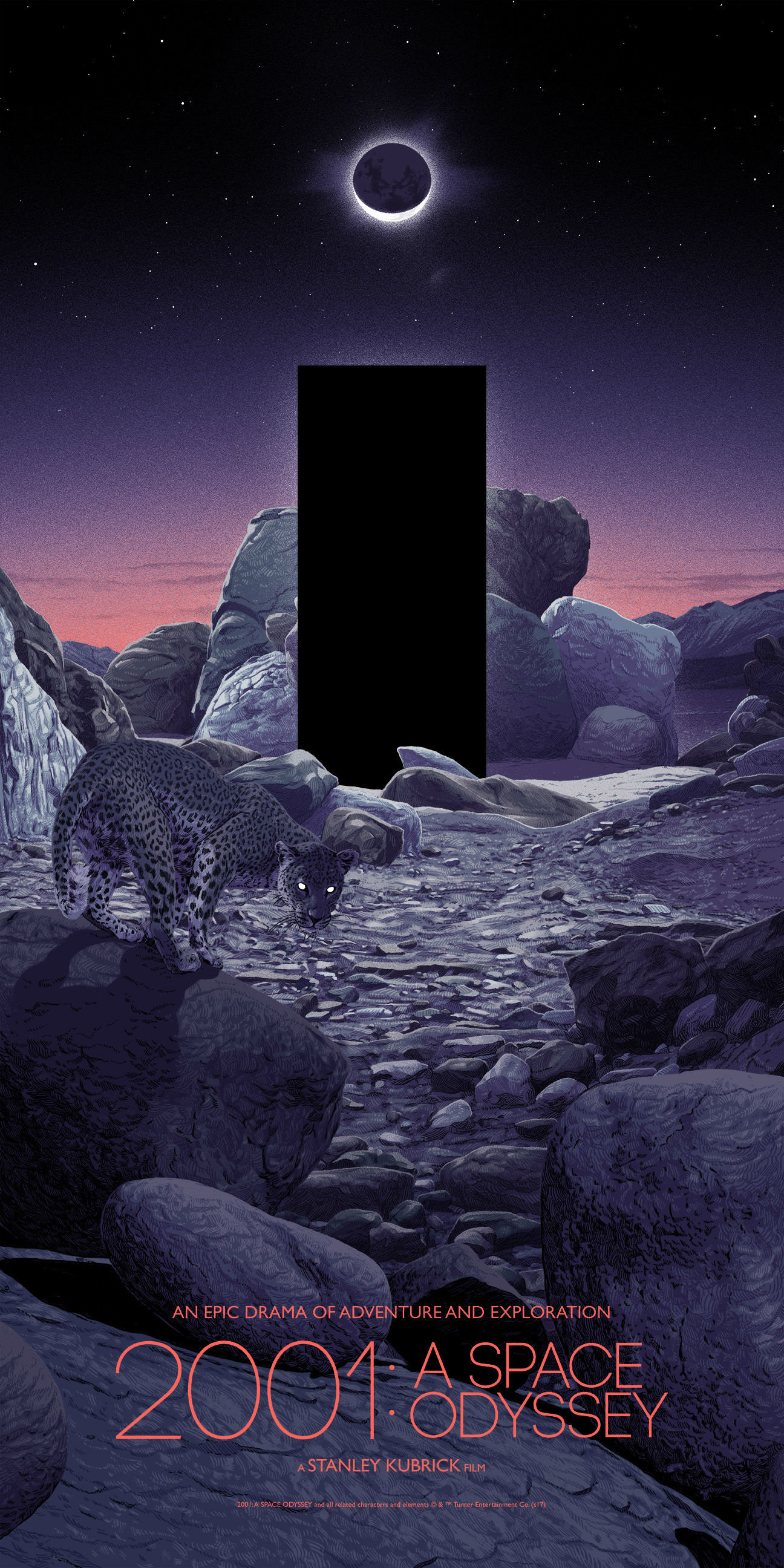 2001: A Space Odyssey
by Matthew Woodson
Were you at MondoCon this year? Then you could not have missed the talk about this coveted release. It was spoken of in the hushed awe inspired tones usually reserved for visiting royals and holy relics. Woodson's 2001, released by Mondo in an edition of only 325, is a masterwork in the expression of screenprint art. He renders the obelisk of Kubrick's sci fi opus, out of a visually bottomless inky black paper, and then illustrates a hallucinatory landscape around it that traps you in the art. I could stare at this for days and still be floored by the play of moonlight on the rocky ground. The film itself is more poetry than prose, and this poster captures it's depth flawlessly. If you missed this release, and can find anyone willing to part with it, believe me when I tell you it will be worth whatever is asked.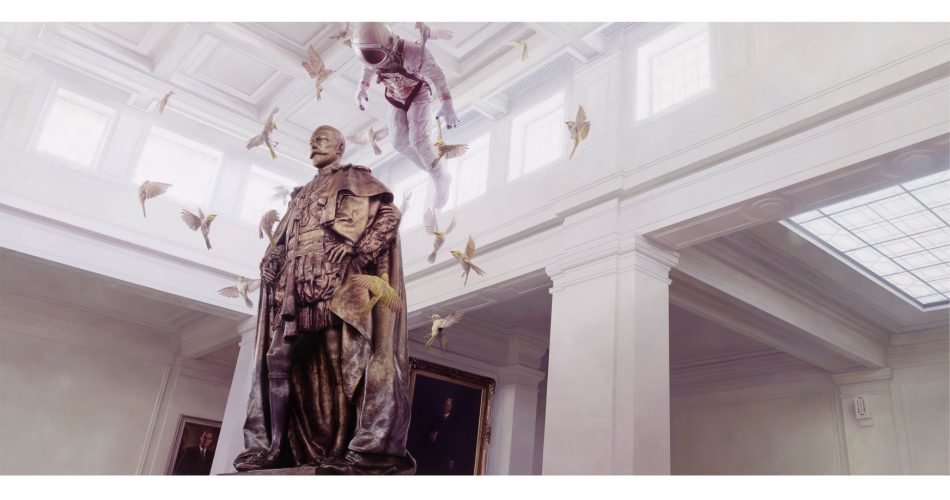 Imperator
by Jeremy Geddes
I'm going to step away from film themed releases for a minute here to pick my jaw off the floor from looking at Jeremy Geddes breathtaking "Imperator" print. This large scale 24 by 46 inch giclee print, based upon his original oil painting, is a sight to behold. Geddes' hyper real skill is put to full effect here as he visits his often used cosmonaut avatar and drops him into the hallowed environs of an ivory museum. For reasons I can't articulate, this painting has the ability to take me from my usual frenetic pace to absolute stillness in a heartbeat.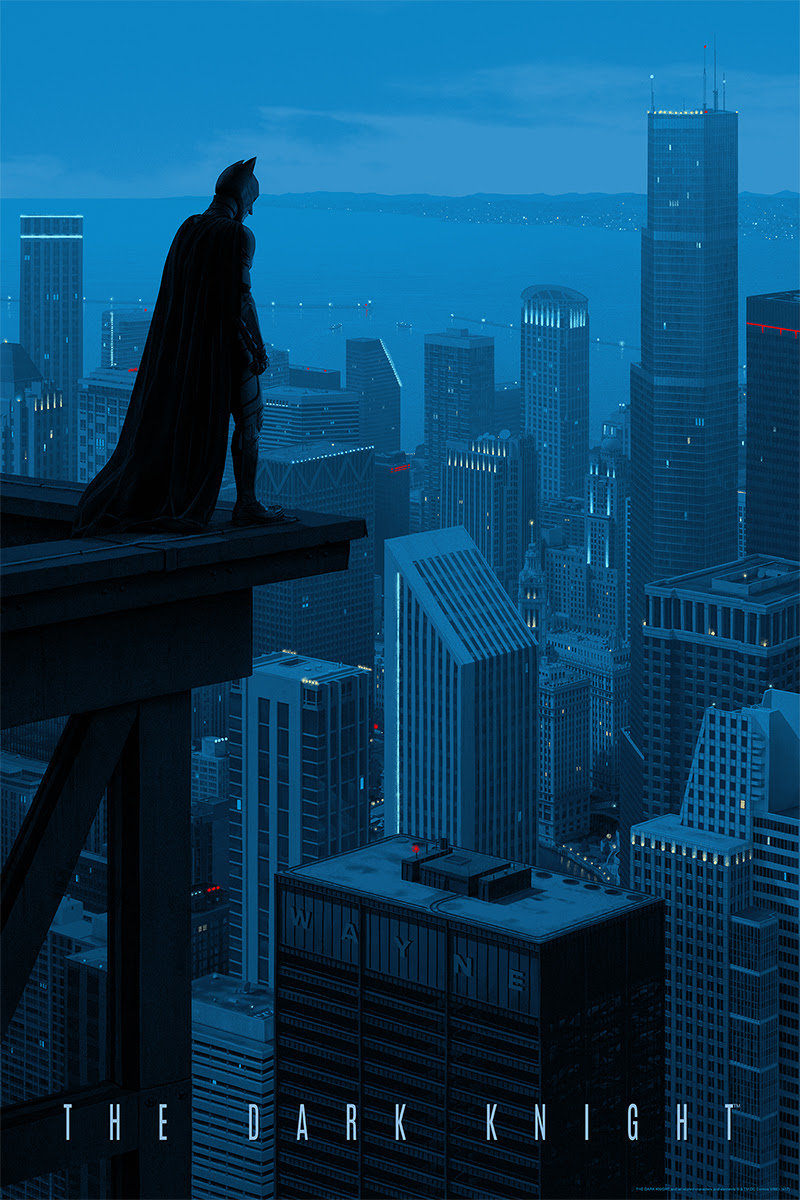 The Dark Knight
by Me
There may be a rule against including one's own work in a "favorites" list, but then again, I never read it in the fine print, so don't mind if I do. But I'll try to keep the waxing poetic at a minimum. Out of all the work I produced this year, this Mondo screenprint, released during
SDCC
, was perhaps the most personal. My wife and I were living in downtown Chicago in 2007 where, and when, director Christoper Nolan chose to shoot his genre shattering sequel. Staring out over the cityscape of Chicago from my studio, having just seen it opening night at the River East 21 theatre on Illinois St, I couldn't help but feel I was living in his version of Gotham. And so this poster was not only a send off to my favorite superhero film, but a chance to capture a moment in time when the epic atmosphere and moodiness of this movie became something larger than life.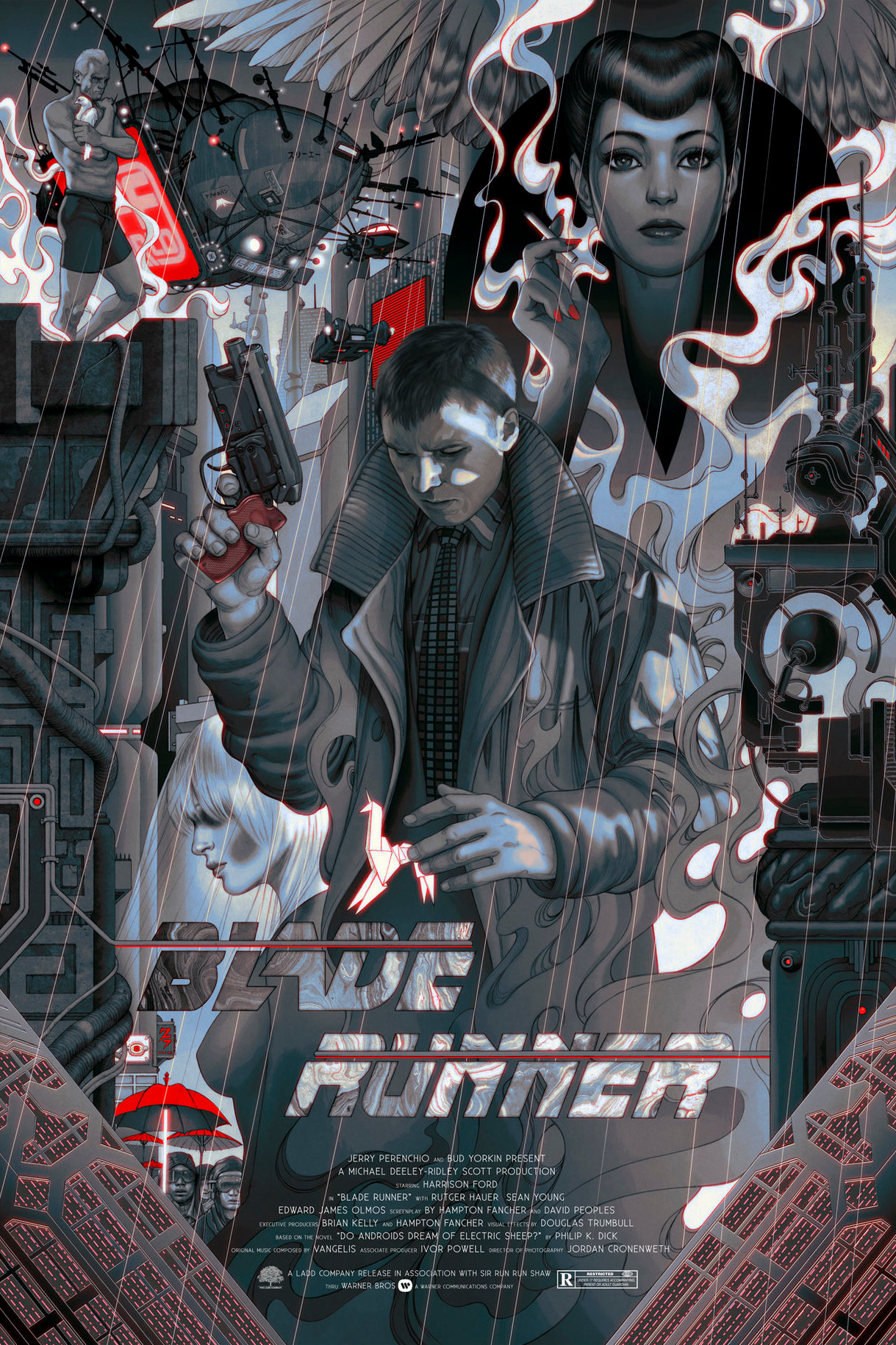 Blade Runner
by James Jean
You could line up all the different alternative posters for Ridley Scott's Blade Runner and reach off world and back and still have enough left to line your living room walls. And yet, James Jean comes along and drops this beauty out of nowhere in another one of those hush hush commission groups and I had to stop in awe. It is a perfect marriage of Ridley's noir film and James' pop wistful style. It presents a landscape of film inspired elements in a dreamy tableau that nails the movie's central themes of mortality, authenticity, and the value of memories. In the time it took to write this paragraph, no doubt another Blade Runner inspired piece of art was just released somewhere, but I think it will be a long wait before I see another alternative poster as special as this.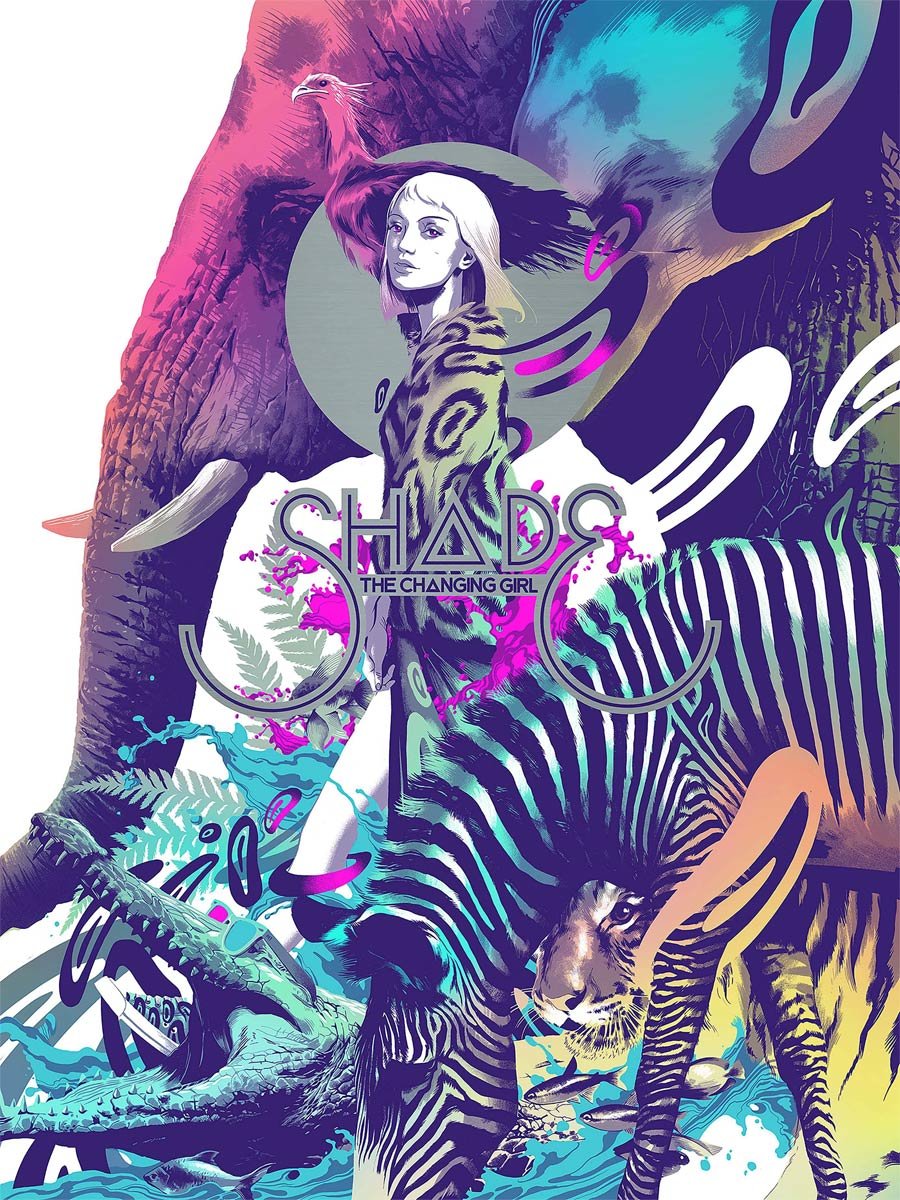 Shade The Changing Girl
by Matt Taylor
I've never read this comic series from DC's Young Animal imprint, but you can bet I'm going to race to Amazon.com now and get every issue I can. UK's Matt Taylor, without doubt the hardest working artist I know, released this gorgeous print based off his cover at Thought Bubble this summer. And I hounded him about it relentlessly until he gave me a copy out of pity no doubt. It is printed on an appropriately trippy hologram foil paper that takes me right back to the comic covers of my teenage years. Time and again, Taylor reminds me that he is the master of pop color combinations that are like dessert for your eyes, and this 18 by 24 inch poster is no exception. I couldn't get it framed and on the wall fast enough. And there it will stay until his next great work.