A note about shopping carts. An item in your cart does not guarantee purchase. You must fully complete the checkout process before the item is yours. Inventory may be adjusted while in the checkout process.
This is an advance collector preview offering. Any order placed from an individual not included in the advance collector mailing list will be cancelled and refunded. Thank you for understanding.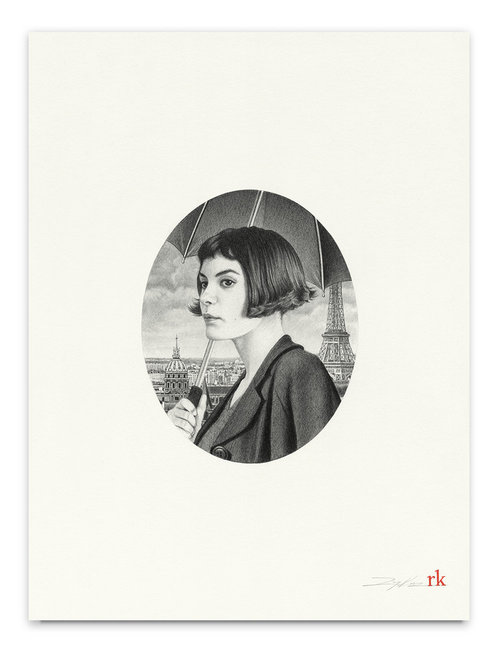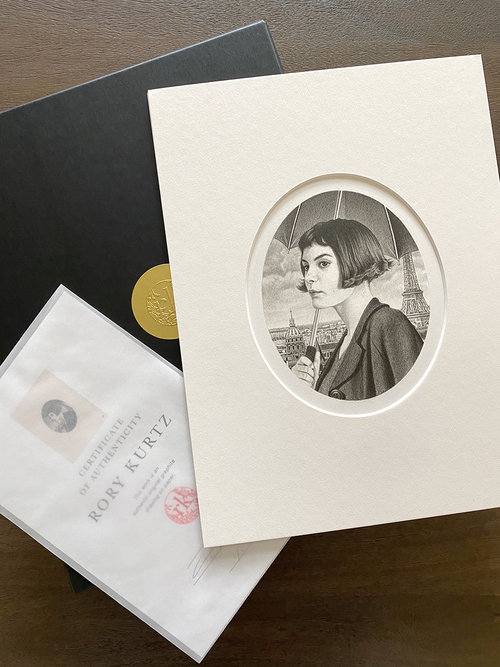 Amélie de Montmartre
9×12. Graphite and acrylic on Arches Hot Press paper.
• 9"x12" with custom oval cut matte
• Includes certificate of authenticity
• Signed by the artist
• Includes archival storage case with custom seal
• $1200
Due to the one of a kind nature of original art, a signature will be required upon delivery.
SOLD OUT